Free Critique Partners
Find the right critique partner or beta reader for free!
Hire Professionals
Hire top-rated freelancers for critique or editing services.
One Account. No subscription.
Sign up for free!
What we offer
CritiqueMatch is an online platform that connects writers, beta readers, and freelance editors.
Search Partners
Search for critique partners by sub-genre, experience, or favorite authors. Find top-rated users in your exact areas of need, such as grammar, plotting, etc.
Share Your Work
Your work is only visible to your critique partner for the duration of the critique. No more email exchanges where your work remains in someone's inbox!
Exchange Critiques
Specify the type of feedback you're looking for, and receive in-line comments as well as high-level notes on your work.
Rate Your Partners' Critiques
Rate and review the critiques you received. Hone your craft skills and also be a valuable member of our community.
Give Critiques and Get Paid!
Stack up 5-star ratings from at least ten people, and apply to become a "Pro-Critiquer". You will be able to set your price, and earn money!
Search Top-Rated
Critiquing Professionals
Browse community-vetted Pro-Critiquers. Narrow down the list by service type, genre, ratings, price, and availability. View the Pro-Critiquers' sample critiques to find a critiquing style that works for you.
Purchase Critique
& Editing Services
Order a critique through our platform without the hassle of managing payments, contracts, and non-disclosure agreements. You maintain your IP—our Terms of Service got you covered.
Chat before, during,
and after the Service
Reach out to the critiquing professionals before you place an order for any questions you may have. The line of communication remains open during and after the service to allow for clarifications on either side.
Rate the Quality
of the Service
Rate and review the critique and editing services you received. Our community ratings bring you unparalleled transparency regarding the critiquers' skillset, timeliness, and overall service.
Secure
Transactions
Make secure payments through our industry-leading payment processing provider, Stripe. CritiqueMatch manages the flow of payments between the clients and the freelance professionals.
Our mission is to help writers connect and improve their craft.
+
Users
+
Exchanged Critiques
+
Comments
+
Countries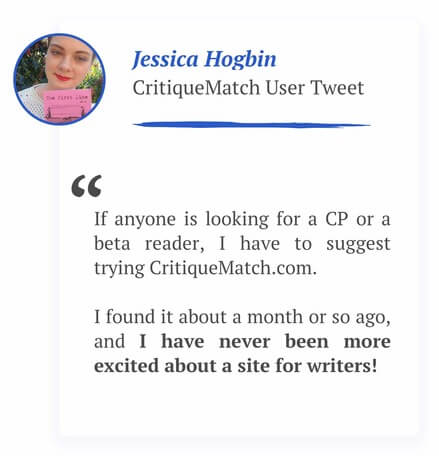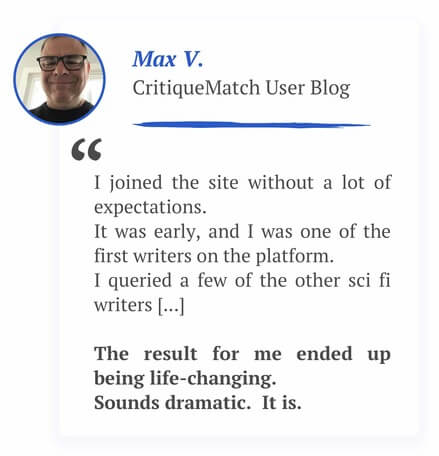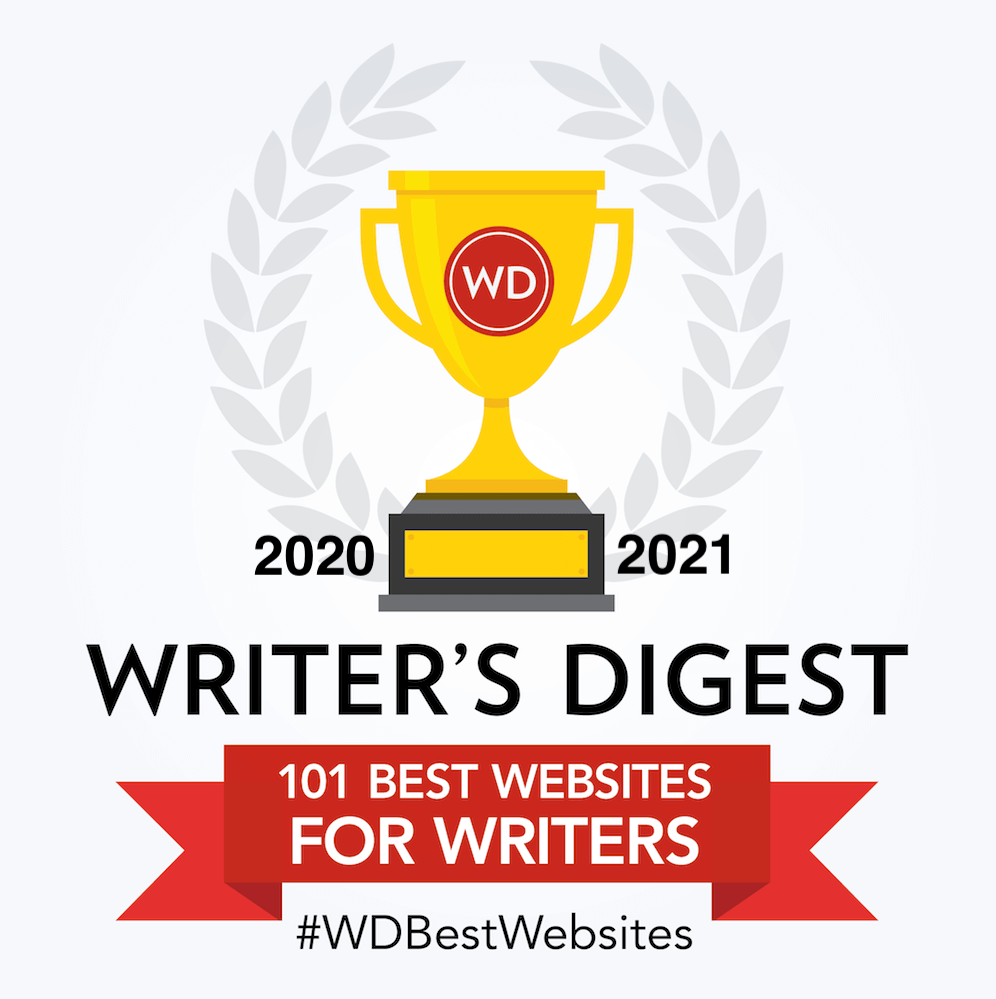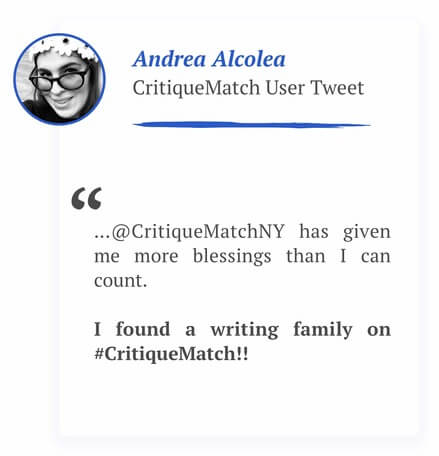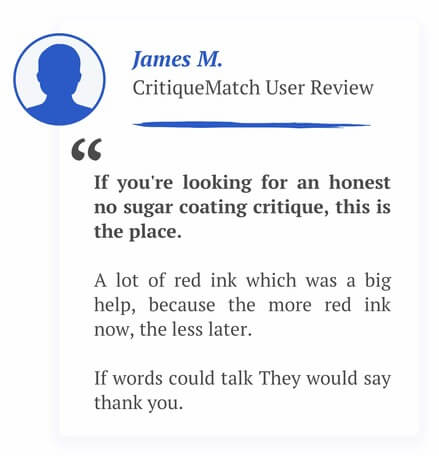 A few simple user rules to ensure an inclusive, transparent and supportive platform.